Search IUCAT, the online catalog for Indiana University Libraries by title, subject, or keyword. To specify films, select 'Video & Film' on the left under the LIMIT option.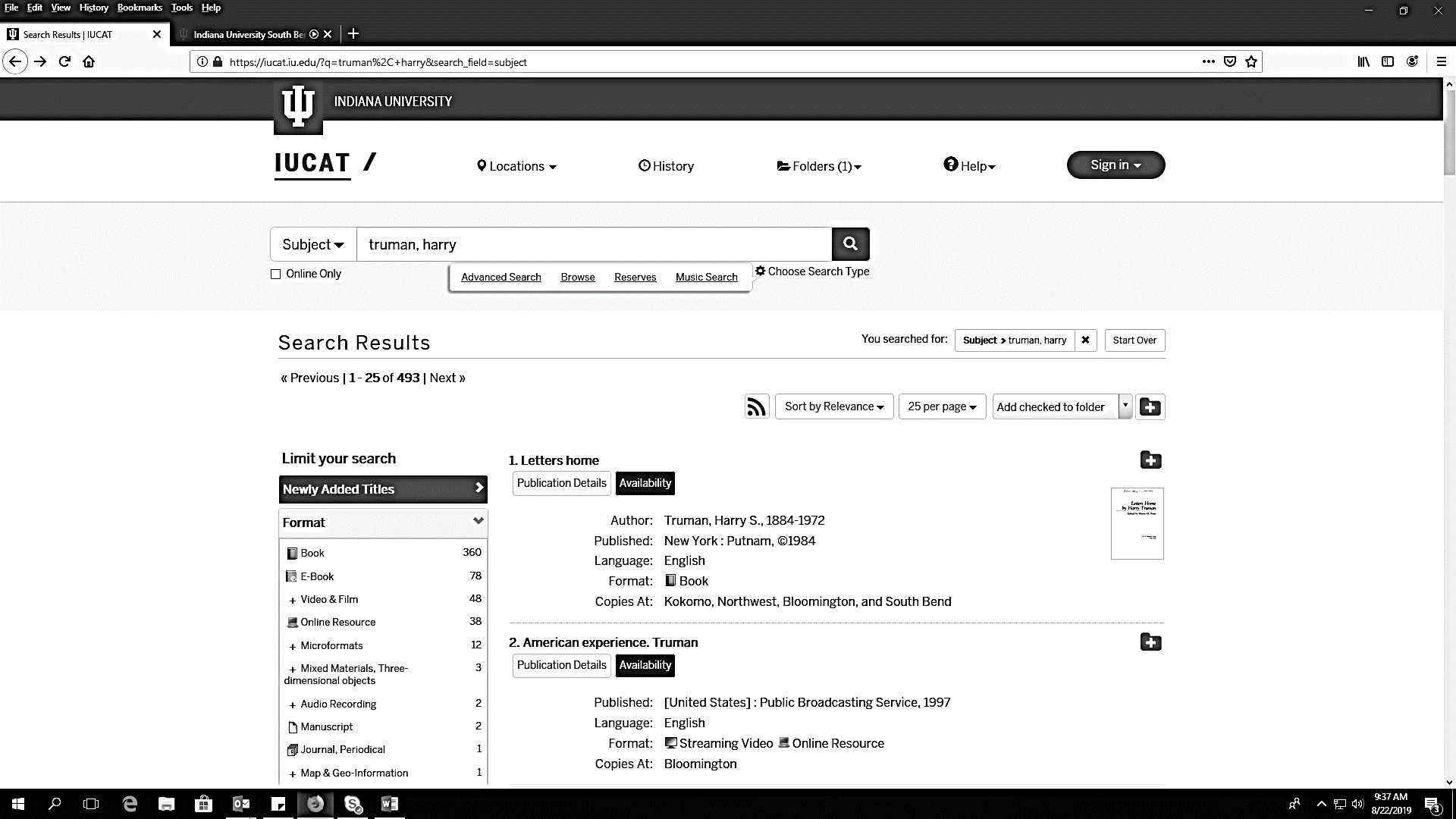 For streaming films, you can click on the link in the IUCAT record to view online. (An IUSB login may be required for off-campus access). You can embed the permalink to the film in Canvas. Please contact your subject librarian if you have questions about embedding a film in Canvas.
For DVDs, click on the 'Availability' button to retrieve the call number and location information. DVDs are located at the Circulation Desk on the first floor of the Schurz Library. They can be checked out to show during class or to place on course reserve.
To reserve a DVD for a class, please contact Kathy Plodowski (520-4380) with the date you need the DVD.